This time of year can be stressful as many of us have a long to do list of things to accomplish before the end of the month arrives.
Shopping for gifts can be one of the areas that people stress over most.  For myself I know I am always thinking who do I need to get a gift for and what do I get that person?  It can be agonizing to come up with the perfect thing to wrap up for a special person in our life.  I thought that posting about some items that I have tested and tried and loved would get the gears in motion for you to think of a present to put under the tree.  Some things below I have bought myself to enjoy, bought for others who have raved about it or someone bought for me that I always think is a great thing to receive. (In advance thank you for checking out the links in pink that I have provided, I have explained on my info page about my affiliations.)
For the baker/cooker friend:
1. I love baking with this non stick silicone mat.
2. It's always when you are dressed to go somewhere and preparing a dish to take at the last minute and you spill or splatter food onto your outfit.  Throwing on an apron saves me everytime!  Anthropologie always has the cutest ones that I wouldn't even mind keeping on through a whole dinner party.
3. Zoodle recipes are popping up all over Pinterest, a great gift would be the Veggetti
 that I own or this Table Top one
 that my sister in law has and I love using, it's so much quicker than mine.
For the fashionista friend:
1. This is my favorite purse I have ever owned.  I've had it for almost two years and still looks brand new and I pretty much use it on a daily basis.  Everything does drop to the bottom of the purse however I can fit so much in it that it really doesn't bother me.  I can fit bottles of water, slippers, a vinyasa scarf and still have room!
2. Everyone needs a comfy pair of UGG Slippers
!  As well as my favorite leggings!
3. On a daily basis I wear these tanks!  They are long enough to wear with leggings and a tunic, working out so they don't ride up, under my favorite comfy sweatshirt.  They're a staple for anyone to have in their closet.
4. I wear this scarf from Lululemon EVERYWHERE!  I first received one as a gift and I have been hooked on them ever since.  It can be worn so many different ways, I wear it with coats and I use it as a blanket quite often in the movie theater and it is always with me when I am on a plane.  I basically have one with me at all times.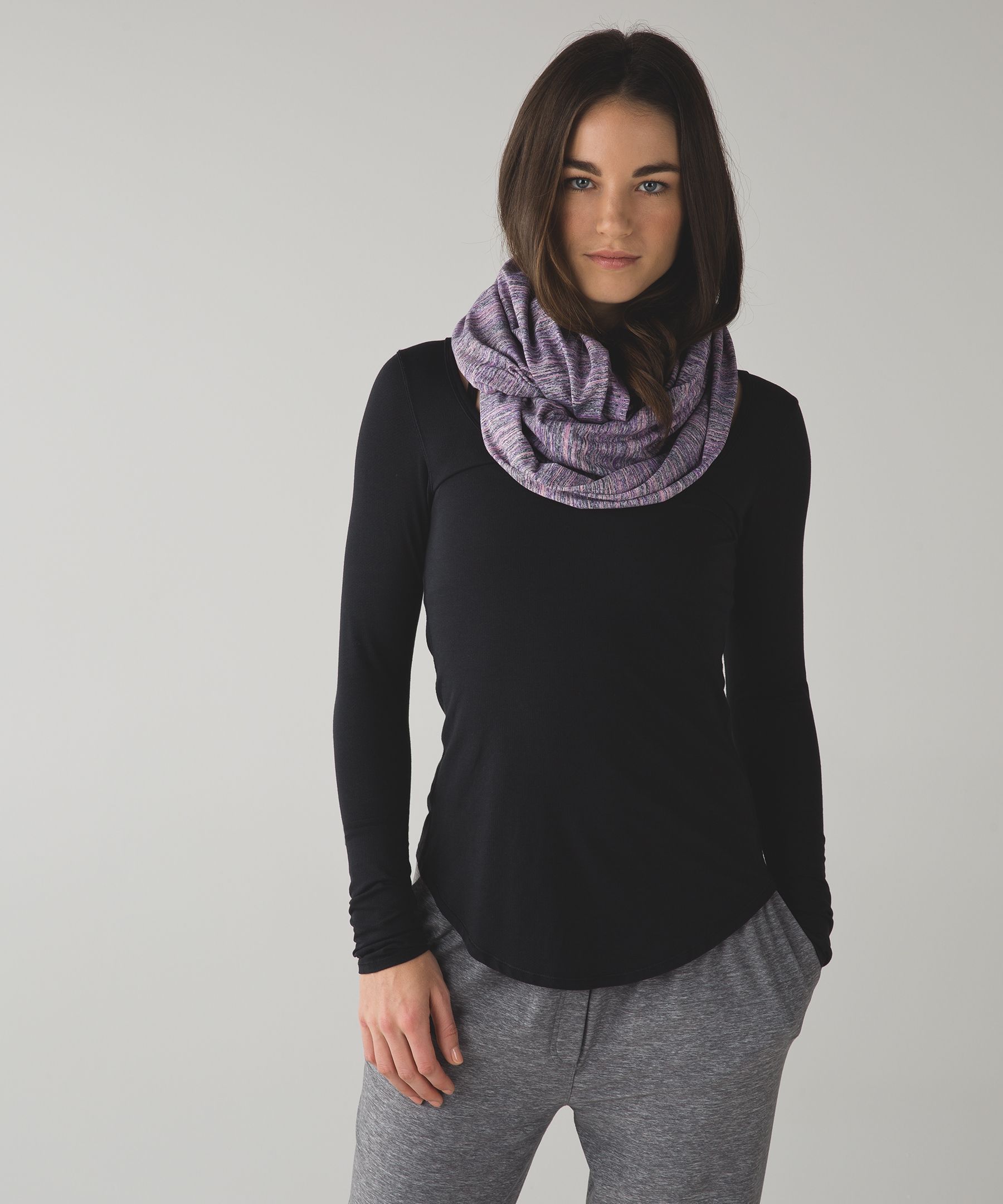 For the health conscious friend:
1. Recently I was given the FitBit Charge HR
 and it's almost an obsession to check my steps each day and to see how my heart rate is during a workout.  Knowing my heart rate helps to push me to go more or back off if I am not hitting the prime number.  A huge benefit for me is that it tracks my sleep and I am finding that I am getting much less sleep that I expected I was getting.
2. When I was training for the Buffalo Half Marathon this past year I got a lot of use out of this fitness belt
.  It also worked perfect in Disney, I could put my phone, my license and a credit card in there and have it under my shirt and wouldn't have to have a bag looked through at the gate plus it's easy to take onto a ride and hands free!  Ok, ok, it's kind of like a fanny pack but I love it.
3. I've talked about my salt lamp
 before on the blog, I have it on whenever I am at home.
4. Even if the person you're buying for isn't practicing yoga regularly, the yoga mat I have I use for more than just yoga, I use it for stretching also.  I never realized before what a difference a real quality mat will make until I got this one!
For the wino friend:
1. Your friend needs somewhere to put all those corks
.
2. I personally don't have this wine opener
 but everyone else in my family does and I love using it!  Easy breezy!
3. Who wouldn't love these candles made out of wine bottles and in the scent of wine!
For the bookworm friend:
1. Love having a Kindle Fire
.
2. A few of my favorite books from this year; Pretty Girls,
Inside the O'Briens,
 The Nightingale
, The Girl on the Train
.  Amazon is so awesome because if you want to gift a kindle book to someone you totally can by just providing their email address.  You don't need a kindle to read a kindle book, you just need the app which you can download on any smart device.
For the anyone friend:
1. Gift cards! Amazon Gift Card
 can even be sent through an email.  If you forgot someone at the last minute this saves you!
Happy Holidays and Happy Shopping!